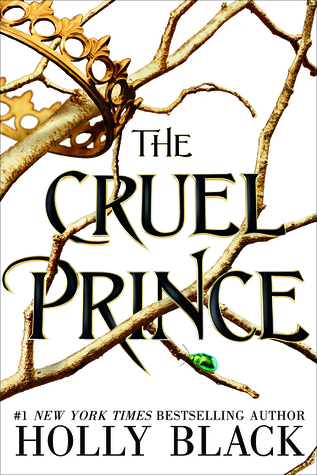 Title
: The Cruel Prince (The Folk of the Air #1)
Author
: Holly Black
Publisher
: Little, Brown Books
Pages
: 336
My Rating
:
Jude was seven when her parents were murdered and she and her two sisters were stolen away to live in the treacherous High Court of Faerie. Ten years later, Jude wants nothing more than to belong there, despite her mortality. But many of the fey despise humans. Especially Prince Cardan, the youngest and wickedest son of the High King.To win a place at the Court, she must defy him–and face the consequences.As Jude becomes more deeply embroiled in palace intrigues and deceptions, she discovers her own capacity for trickery and bloodshed. But as betrayal threatens to drown the Courts of Faerie in violence, Jude will need to risk her life in a dangerous alliance to save her sisters, and Faerie itself. -goodreads.com
Holy mother... I should have waited and NOT listened to Ashley over @ The Tattered Page (sorry girl, I'm totally going to throw you under the bus haha). You need to start this series ASAP, she said... You'll finish it quickly, she said... Yeah, but what she forgot to mention was that this book will legit break your heart into a million pieces, throw them on the floor and stomp on them too! Seriously... If you're a fan of YA/Twilight/Mortal Instruments-
YOU NEED TO READ THIS BOOK
!
*
Slight
SPOILERS
* The romance aspect is weird af. Like, I ship Jude and Cardan 100% but at the same time I hate him (and at the end end of this book, I kinda hated her). I've never been in this situation, I'm a hopeless romantic and I usually either love or hate, no in-betweens. But after finishing TCP my heart is everywhere. Ssssoooo much betrayal, from literally everyone.... There were several times while reading that I had to do a re-read to make sure I read what I thought I read (don't know if that makes sense). I hope I didn't give too much away and can someone please call/test/tweet me!? I need to talk about my feelings hahaha... I am a very blessed girl, I have book two waiting as I type. The million dollar question now is; do I read it now, or wait closer to Book 3's release which isn't until freaking January 2020!? Decisions, decisions.... Oh what the heck, who am I kidding... I'm starting this bad boy now.